HERA Mobile Health team is on the ground in Türkiye helping disaster victims
Free & Open Source Tools We've Built
Afetsaglikharitasi Disaster Health Map
The Earthquake situation is rapidly evolving with many aftershocks still happening. This results in numerous destruction of public health centers.
With Hera's long history of field work with displaced persons in Türkiye, we were able to rapidly mobilize our field workers and volunteers to verify in-person, the status of public health centers. With this information, we've created 2 tools:
1) LIVE Health Center Status map – updated every 10 minutes
2) Real-time doctor-patient voice translation tool in Turkish, Arabic, Dari, Pashto and English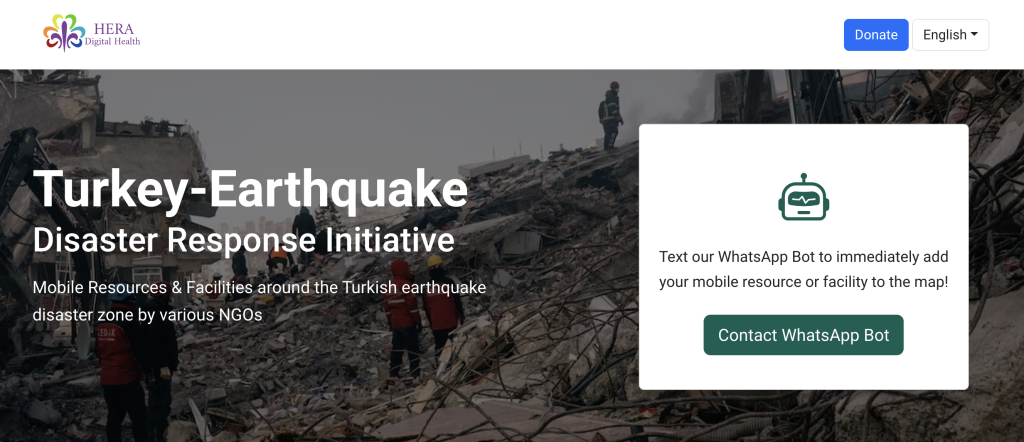 WhatsApp ChatBot for Mobile Facilities
With many aftershocks still happening, mobile facilities set up by NGOs like mobile clinics, mobile pharmacies, mobile toilets, etc are constantly on the move. NGOs needed a way to easily add locations of mobile facilities to a map and, for victims, to easily see where the facilities are at any time. 
With the help of Turn.IO, we have built a WhatsApp Chat Bot specially for field workers. Field workers can simply text our bot on WhatsApp and send their location to immediately add a mobile facility to a public map accessible by all. No app installation or special devices required. Just a mobile phone and WhatsApp.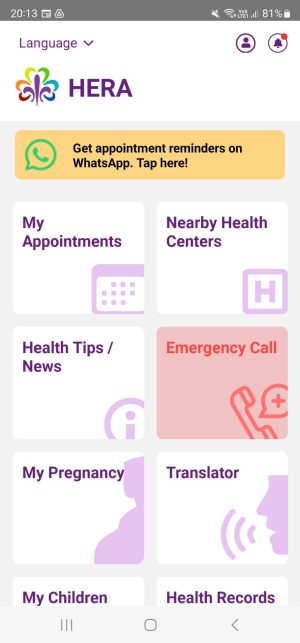 Hera Digital Health Mobile App
During pregnancy, refugee women receive an average of one pregnancy checkup. The World Health Organization recommends at least eight. What's more, only 10% of refugee children are fully vaccinated. HERA is changing this.
Our proven, simple mobile app makes preventive healthcare easy and accessible – even to the most low-tech users. Available in Turkish, Arabic, Dari, Pashto and English
Support our work and team in the field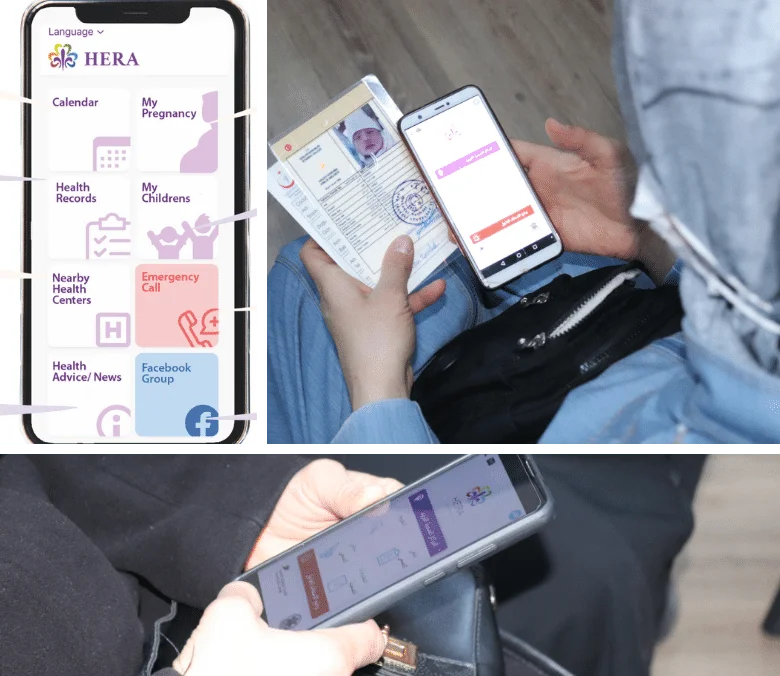 HERA's mission is to provide a mobile health platform that connects refugee populations with existing healthcare worldwide. 
As the first step to achieving our mission, HERA aims to increase the rate of prenatal care and childhood vaccinations among Syrian refugees in Turkey under temporary protection. 
HERA plans to expand its coverage during the subsequent stages to provide services to refugees worldwide. 
Our proven, well-tested digital healthcare app reduces preventable deaths by removing the demand-side barriers that stop refugees from accessing childhood vaccinations and prenatal care.
refugee families in Turkish study
HERA (which stands for Health Records App) is an open-sourced mobile health (mhealth) platform that aims at increasing the uptake of preventive health services for pregnant women, and immunization for children under two years of age. Through a mobile app, the platform enables users to receive healthcare appointment reminders, receive health information, store centralized medical records, contact emergency services, and navigate the healthcare system of the host country in multiple languages. The app is currently available in Arabic, Turkish, English, and Dari.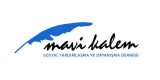 06/12/2023
We conducted presentations on Sexual Health and Reproductive Health (SHRH) and Gender-Based Violence (GBV) in the Alazi neighborhood of Antakya.
05/12/2023
We are excited to announce that we are a finalist in the MIT Solve #4HerPower challenge! Read about our solution to see how we use AI to personalize
[…]
01/12/2023
A Reminder of the World's AIDS: Women and girls are at higher risk for AIDS and HIV in the presence of gender-based violence. Moreover, unprotected sexual
[…]
Help us Change Lives of Refugee Women and Children!